Our warm winter models
Cosy warm winter fabric combined with closed hands and feet. The ideal baby sleeping bag for cold winter days.
Tested fabric quality

We only use child-friendly and tested materials, including Oeko Tex® Standard 100.

30 night trial period

If you or your baby are not satisfied with the Wombi, we will refund you the money within the first 30 nights.

Recommended by sleep experts

Our Wombi baby sleeping bag is recommended by leading baby sleep experts and midwives.
Two-way zip

Flexible turn-up sleeves

Warm & Breathable

Tested fabric quality

Sweet, childish designs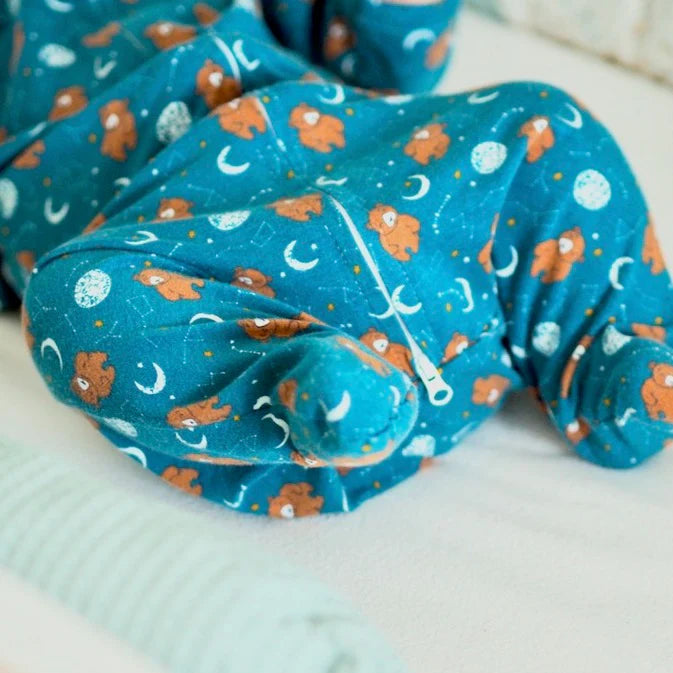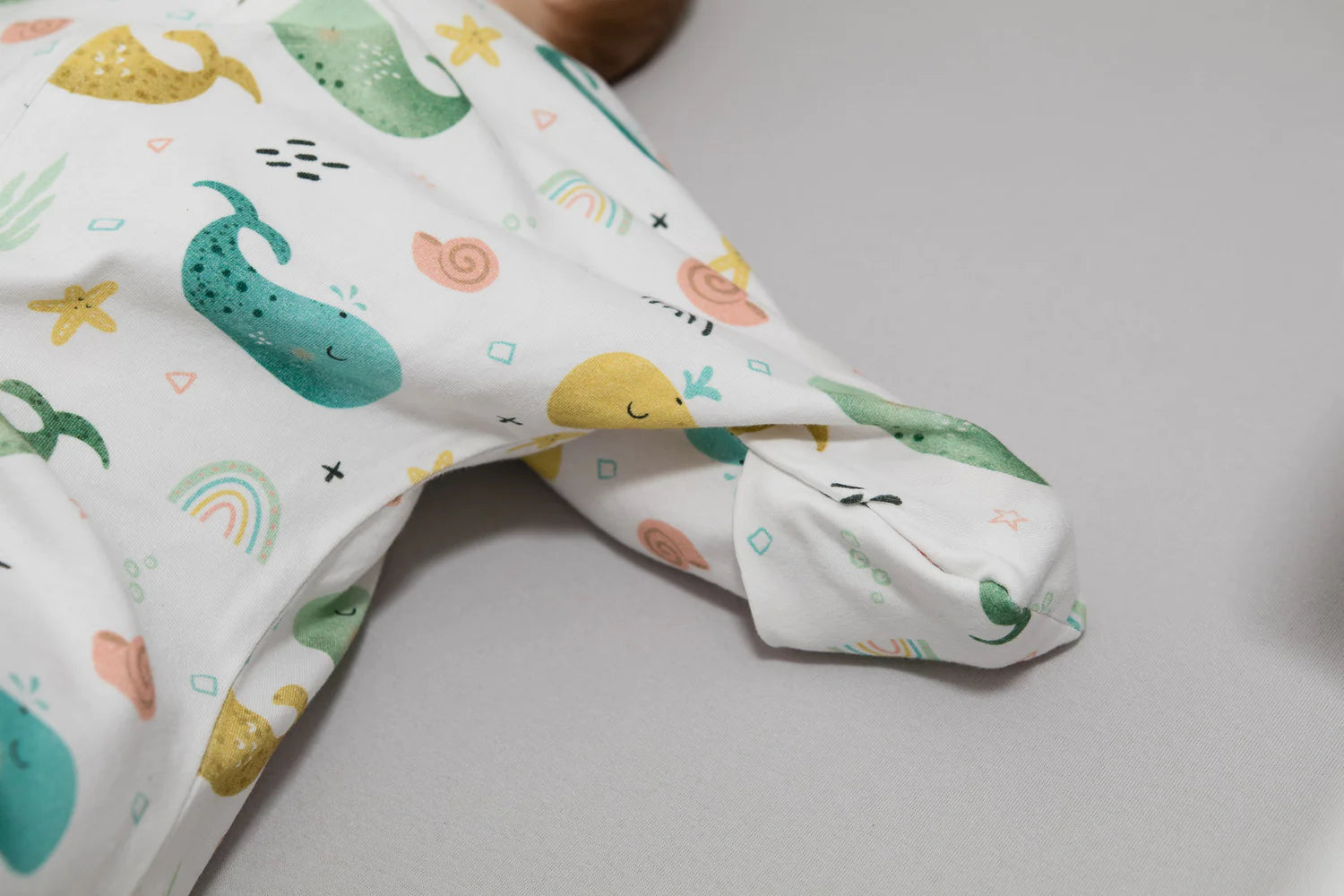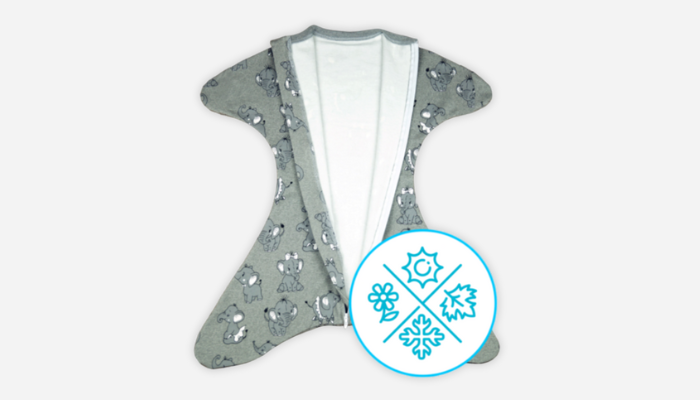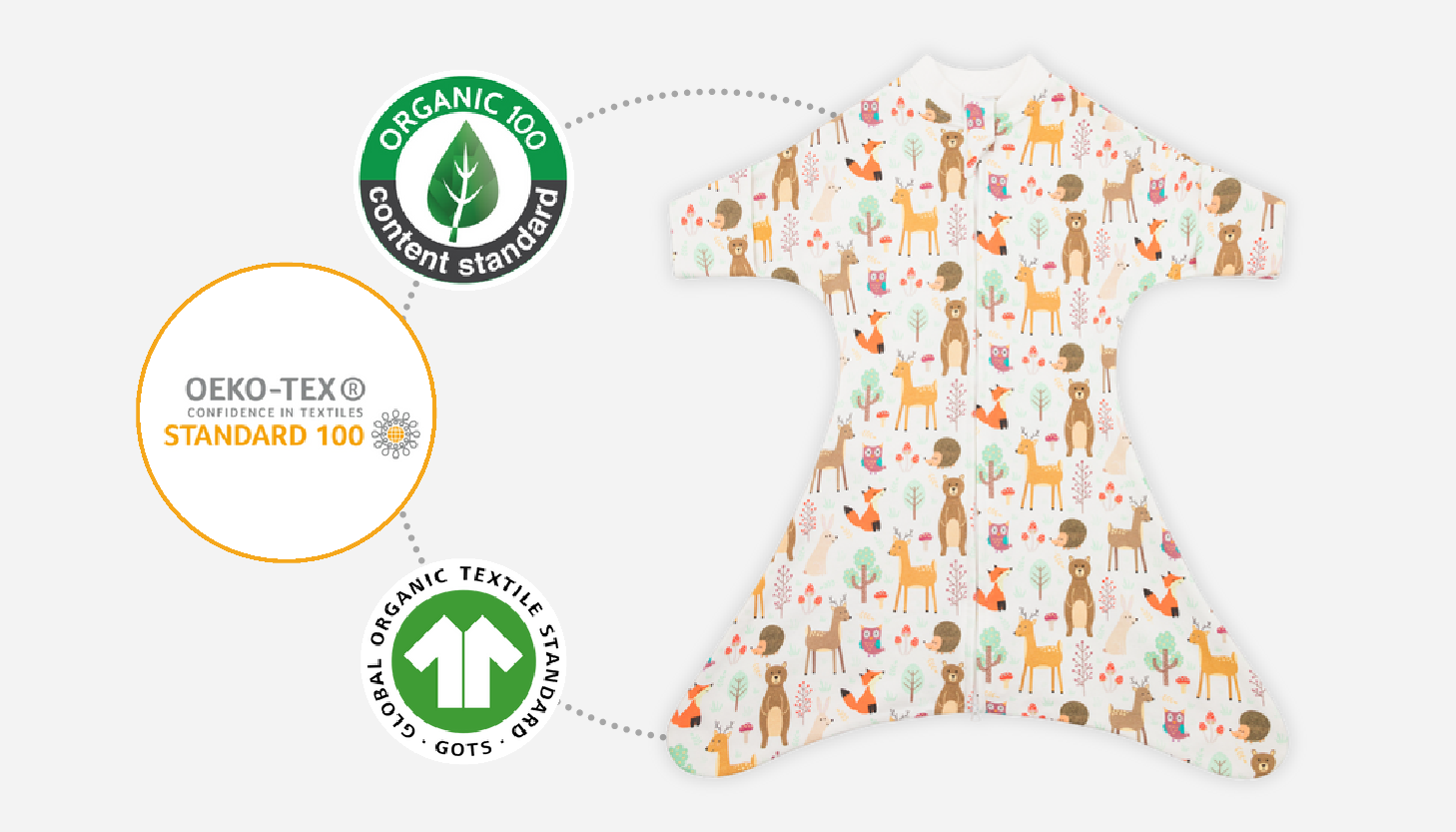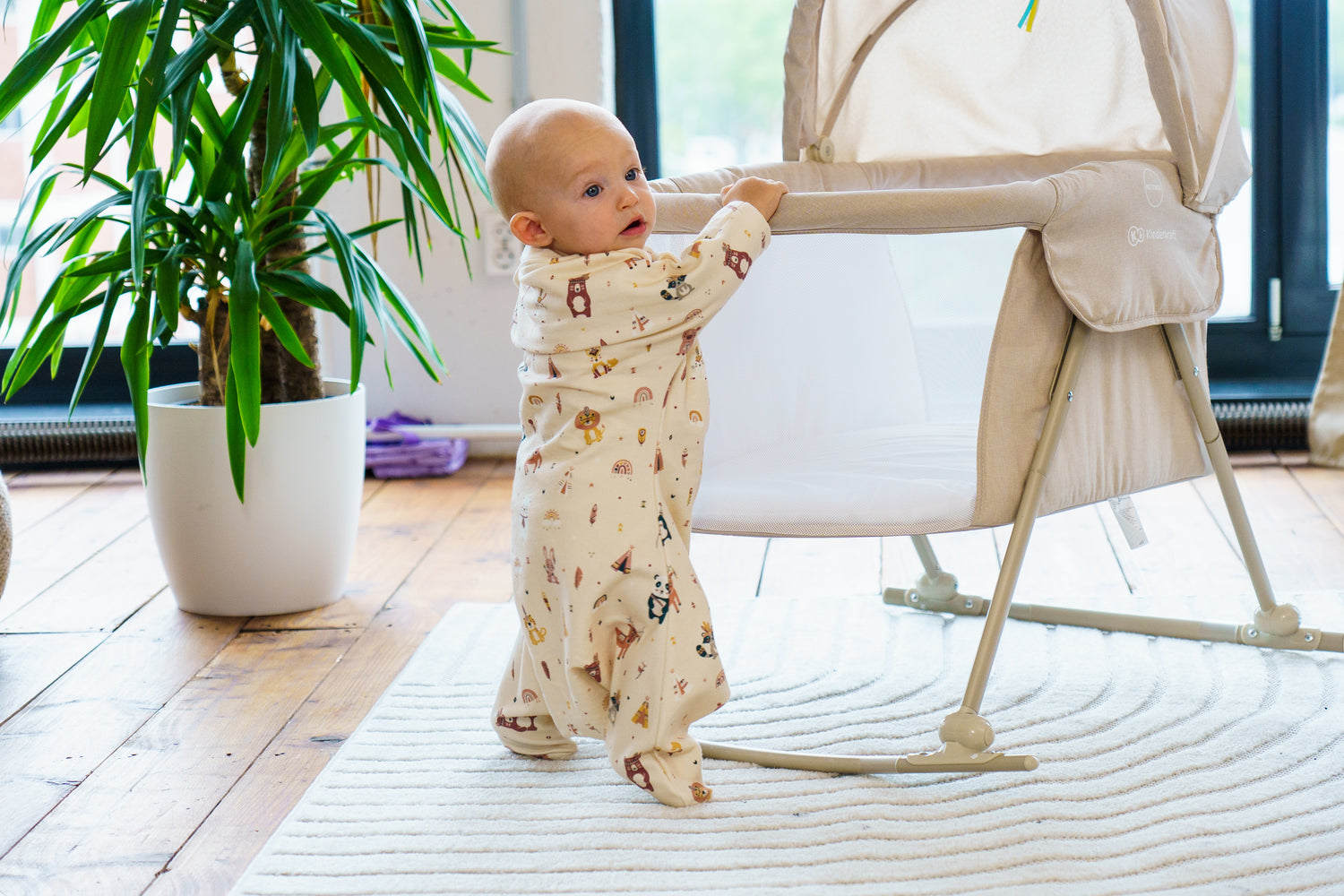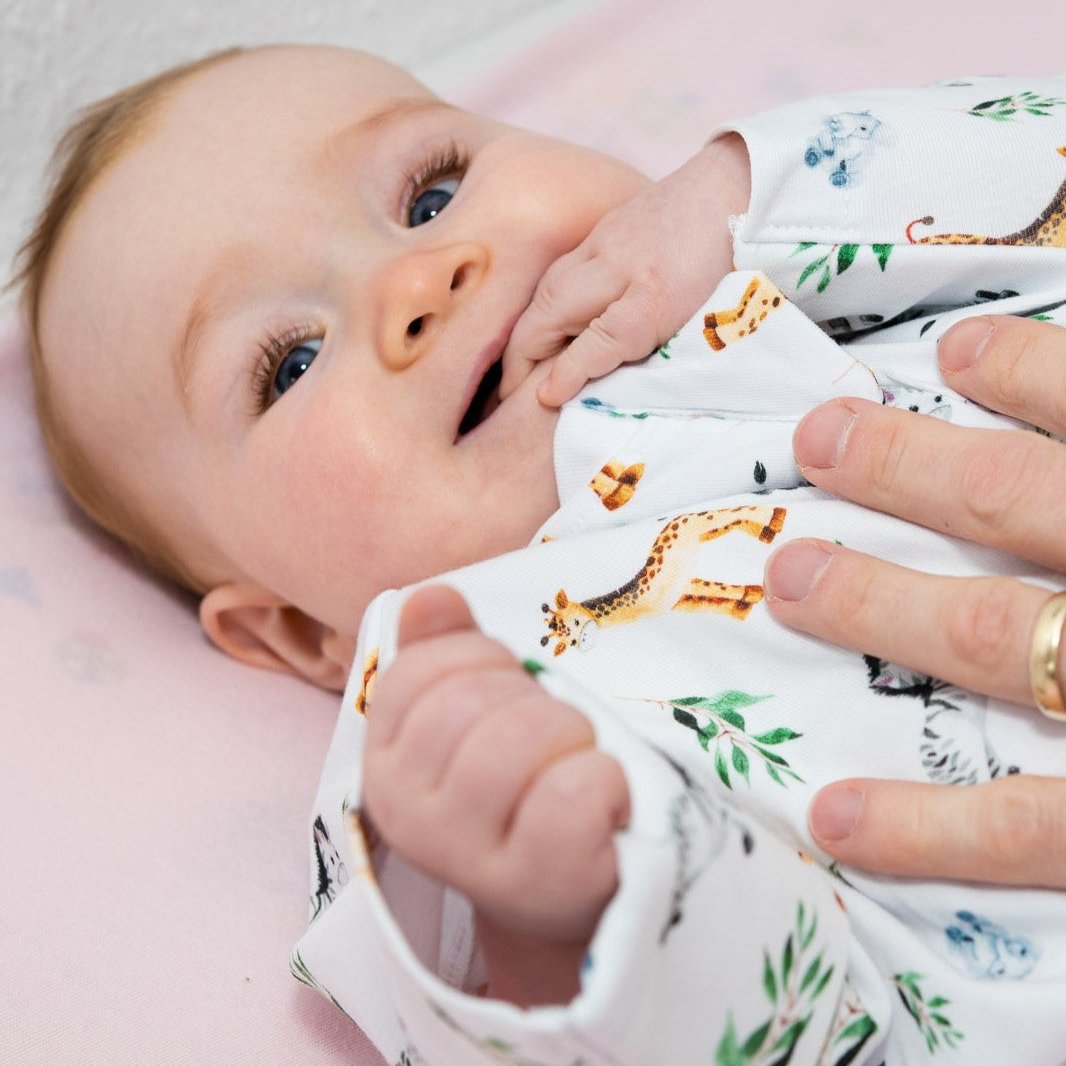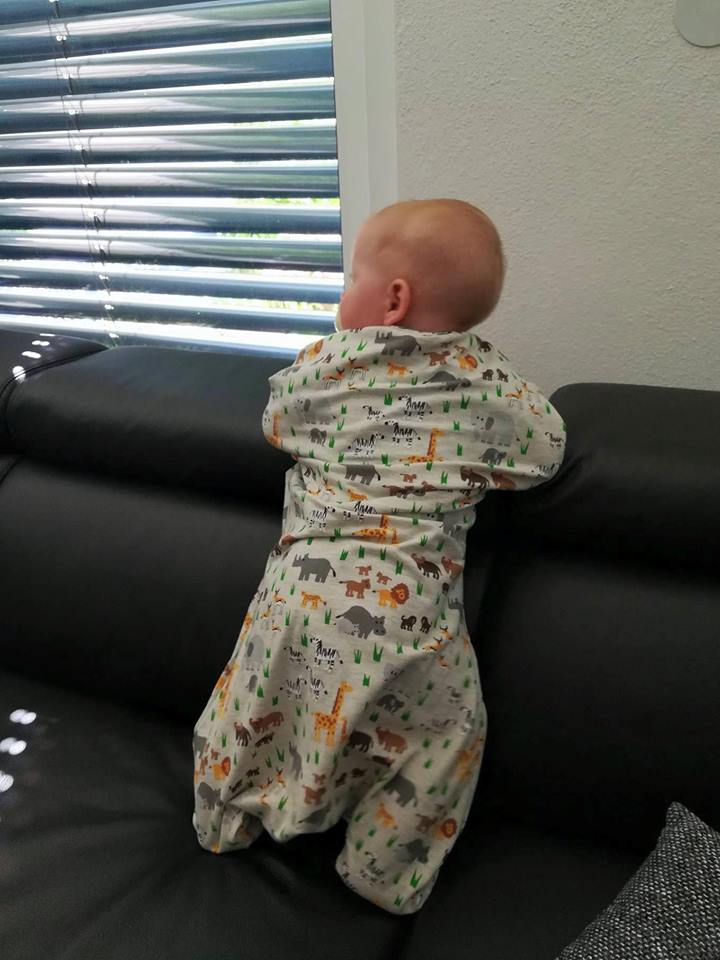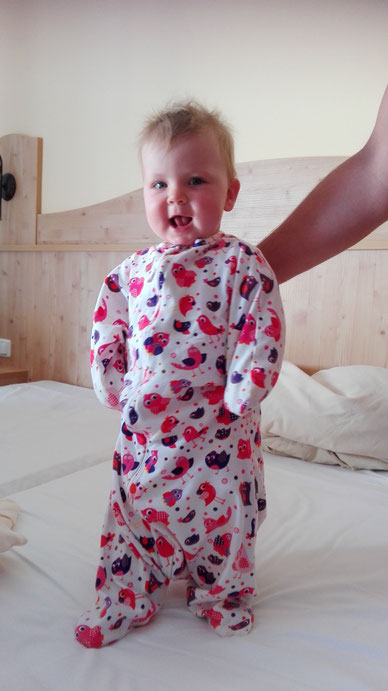 More than 90% satisfied families
Our Wombi is recommended by over 25,000 parents, sleep consultants and paediatricians.
"I recommend the Wombi in my 4-month regression course as a gentle transition from pucksack to sleeping bag and get great feedback from my participants. I also enjoy using the Wombi privately: my 8-month-old son sleeps wonderfully in it - both during the day and at night." (Victoria from Kingababy)
All customer comments
The Wombambino baby sleeping bag

Our Wombi is the first baby sleeping bag with closed arms and feet. This makes it the best solution between a classic baby sleeping bag and swaddle bag and combines the advantages of both types of sleeping bag. Similar to swaddling, it is modeled on the natural environment of the amniotic sac. Due to the slight resistance on the closed hands, it combines the feeling of security and safety that babies know from the womb with full freedom of movement. Because our Wombi does not restrict the children when grasping, kicking, crawling or running. This is ensured by our relaxed cut, stretchy fabrics and foldable cuffs on the hands, which can be folded over at will and thus converted into conventional sleeves. This protected design is exclusively available from us and has been proven to promote calmer and better sleep for both mother and child.

Versatile

Our Wombi is not only unique in its cut, but also unique in its application. In addition to the main function of a baby sleeping bag, safe sleep at night, it is also ideal during the day, as the wide fabric does not restrict the child's motor skills and the flexible sleeves allow you to open your hands. If your baby falls asleep in the evening after playing in the carrier or in the car, you can simply put it in its cot with the Wombi baby sleeping bag without having to change or wake it up. Even changing diapers is no problem with the Wombi, because thanks to the two-way zip you don't have to take the sleeping bag off completely, you can only open it from below. Then, when it sleeps soundly, the closed sleeves prevent your baby from scratching, pinching or pulling their hair or themselves or others during the night. This makes our sleeping bag the perfect solution as a baby sleeping bag for neurodermatitis.

Skin-friendly materials

During production, we paid particular attention to a comfortable and high-quality material so that your baby can wear our Wombi without hesitation. Since it is in direct contact with baby's delicate skin and must not scratch or pinch, our fabrics are made from Oeko-Tex® certified organic cotton. We use soft, breathable jersey fabrics for our summer sleeping bags, which ensure good air circulation in summer. In winter, on the other hand, our baby sleeping bags are lined and roughened on the inside so that your baby does not freeze even on the coldest nights. Warm in winter and airy in summer, we offer your baby the most comfortable and at the same time safest solution for sleeping at night. The Wombi is available in various cute and childlike designs for the summer baby sleeping bag and winter baby sleeping bag to give your little one sweet dreams.